Last week our little family went off on a camping adventure!  I have always loved camping, and being able to explore more of our home country. This time we chose to camp just south of Bridlington and explore this little part of the East Yorkshire coast.  Unfortunately the weather was not on our side, so on our one sunny day we headed off to visit Bondville Model Village.  Family run and maintained, this is a little gem hiding on the outskirts of this coastal town and well worth a visit for the following reasons:
Amazing world to look around – everywhere you look there is something different to see.  I think we must have walked around the model village a good few times, and each trip round spotted different models or scenes that we had missed.  I had loved places like this when I was little so it was great to introduce the kids to it.

Made more fun with a quiz – upon entry into the model village we were given a quiz to complete on our way round.  This was really good for Sam as it meant he had specific things he had to look for.  It stopped him getting bored and meant that we actually looked more at the models to find the answers (although my husband wasn't too keen on the "How many birds are there?" questions as they were tiny!! )
Lollies for the kids –  when we reached the end and found out how many answers we had got right (or wrong in our case!) the children we each given a lollipop for completing it.  It sounds silly, but these little touches really brighten up the kids day and Sam was over the moon with his lolly.
Good for train obsessed children – There is a model train that makes its rounds every few minutes around the model village.  This was met by very excited cries from my four year old train enthusiast!!
Buggy friendly – all the paths in the model village are buggy friendly and there are plenty of benches and stopping places if you need to have a sit down.
Tearoom and gift shop – there is also a small tearoom and gift shop on sight, which although we didn't go into, would be a good way to break up your visit if you had easily bored kids.
Affordable – a family ticket is only £10, which makes it very affordable compared to a lot of attractions at seaside resorts.  Parking is free too.
Different fun to the arcades and flashy lights – when you visit the seaside it is so easy to waste all your money on the arcades and fairground rides.  This lovely little attraction is a break from all that flashy/trashy seaside stuff and a much nicer morning (in my humble opinion!!)
Be careful with toddlers – my only word of warning is to be careful if you are taking toddlers with you.  The models are fragile and shouldn't be touched, so with an 18 month old who wants to walk on his own and investigate everything this was quite tricky.  Perhaps keep the littler ones in buggy's so they can see the models but not touch them!  My four year old was fine though.
Summary of our visit
Overall we had a lovely morning visiting Bondville Model Village, and teamed it up with a picnic on the beach afterwards.  We spent a good hour and a bit wandering around and having fun completing our quizzes.  It is definitely a morning or afternoon to add to your itinerary if visiting Bridlington for the day.   Thank you so much to Jan and the family for making us welcome and we hope to visit again when we are next in Bridlington.
Gallery of our visit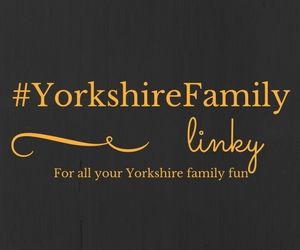 Note: I was given free entry to this attraction in return for reviewing it, but all opinions are my own.