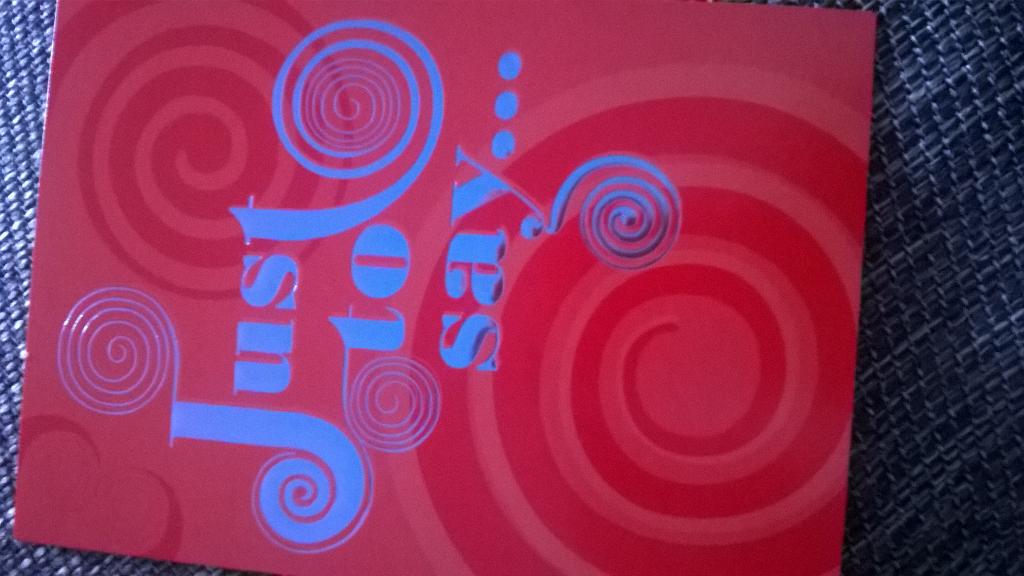 So today's act is all about saying thank you to people and having an attitude of gratitude.  I started that day thinking and praying about who I should thank, and the name of my sons swimming teacher came to me.  For anyone who has followed the screaming swimming saga that I have had with Sam at his swimming lessons will know that his teacher is a saint!  Two half terms of almost constant screaming and we are almost out the other side.

So I cobbled together a quick note from me and Sam to say how much we appreciated it and are looking forward to this half term and handed it over quickly at the beginning of the lesson.  I think it went down well as she smiled!  We then had an amazing swimming lesson (which was probably more to do with the sauna temperature of the pool than anything else!).

I am now sat contemplating what other ways I can say thank you to people – because why just stop there!!!!

So firstly I think I will plan something nice for my hubby later to say thank you for all the craziness he puts up with from me.  And I am also thinking I might bake a batch of cupcakes to send to church for all the leaders and staff to say thanks for their service to the body of Christ.